It's Yew Chung's and Bernice's Big day! Attended their wedding dinner with NHGHQ's friends held at Four Seasons Hotel last night. I love their march in, very lovely with live violinist leading the newly weds.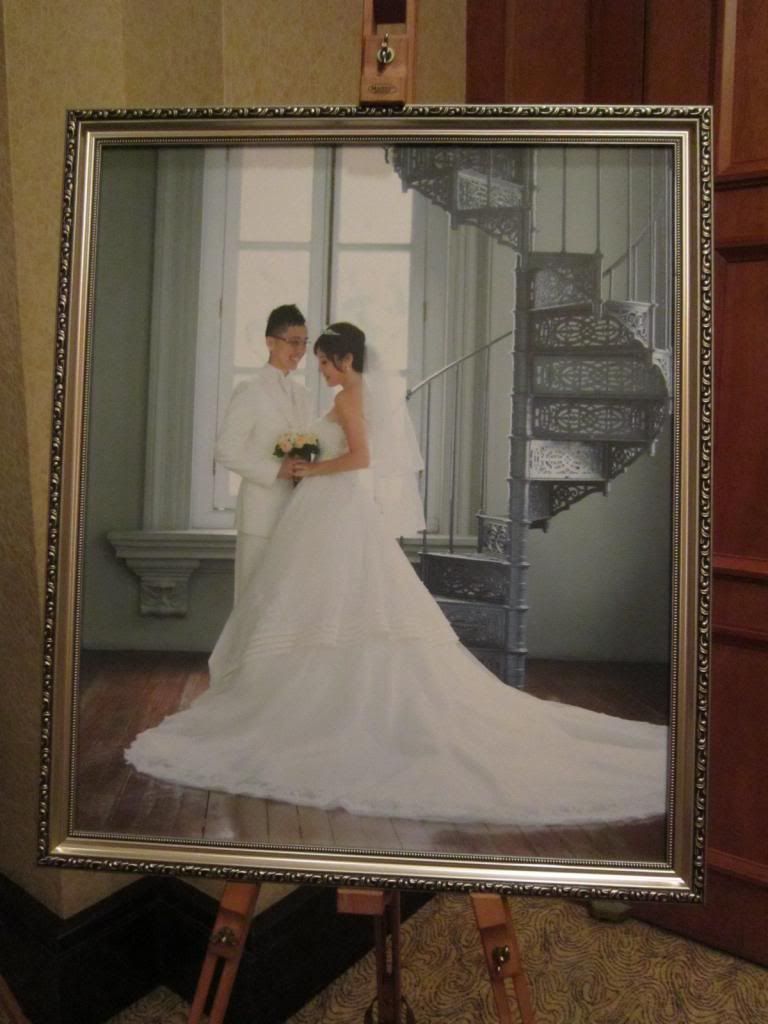 (Lovely)
Carried a clutch (From Aus) out that night
#LOTD: Black dress, red flats, clutch and pin-up fringe
With Tina
With Weney and Elaine
NHG's payroll department
Another shot with Tina
With the bride, Bernice
Speech from the groom with all their heartfelt thanks
Here's pictures of food served,
The fish is good, love it!
BirdNest soup
This chocolate mousse is super yummy,
i don't usually like desserts served in wedding dinner, but this one is love!! ^^