Attended NHG's Got Talent Show at St.James Powerhouse two nights ago. I would say it was way better than what is expected. Thanks to all the organising team, the HRs!
NHG actually booked the whole area specially for this event, a whole 4-hours non-stop party! Entrance looking grand with the HRs' dressed up in Magicians theme to welcome us and giving out fun pack to us.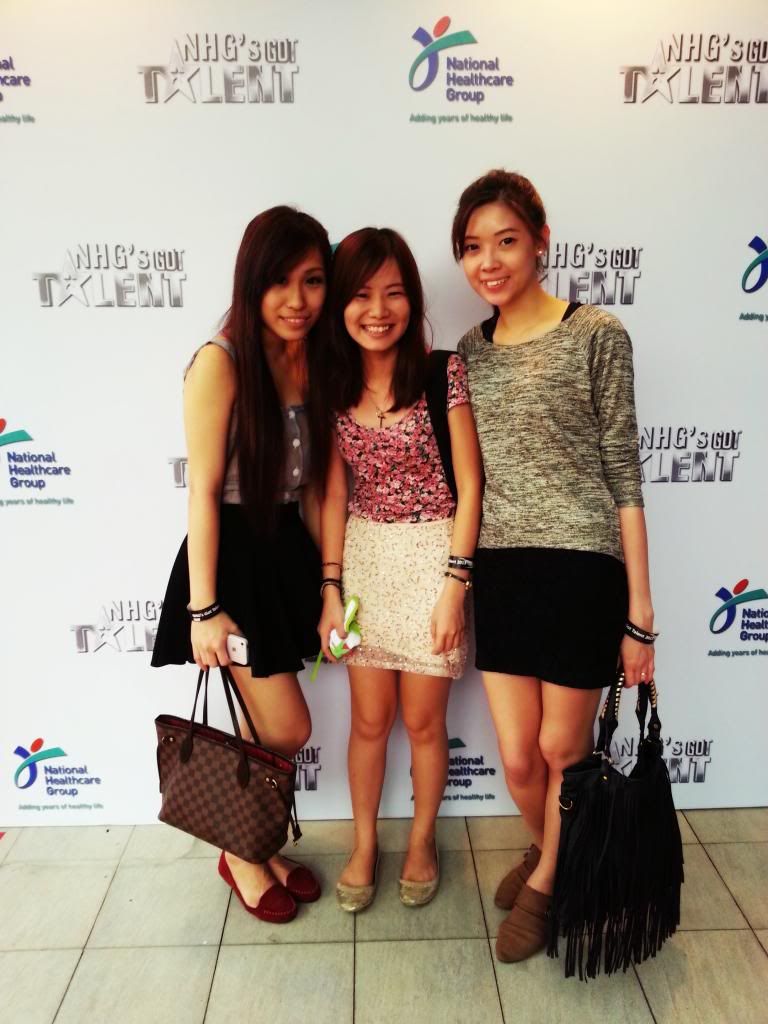 With Tina and Hillary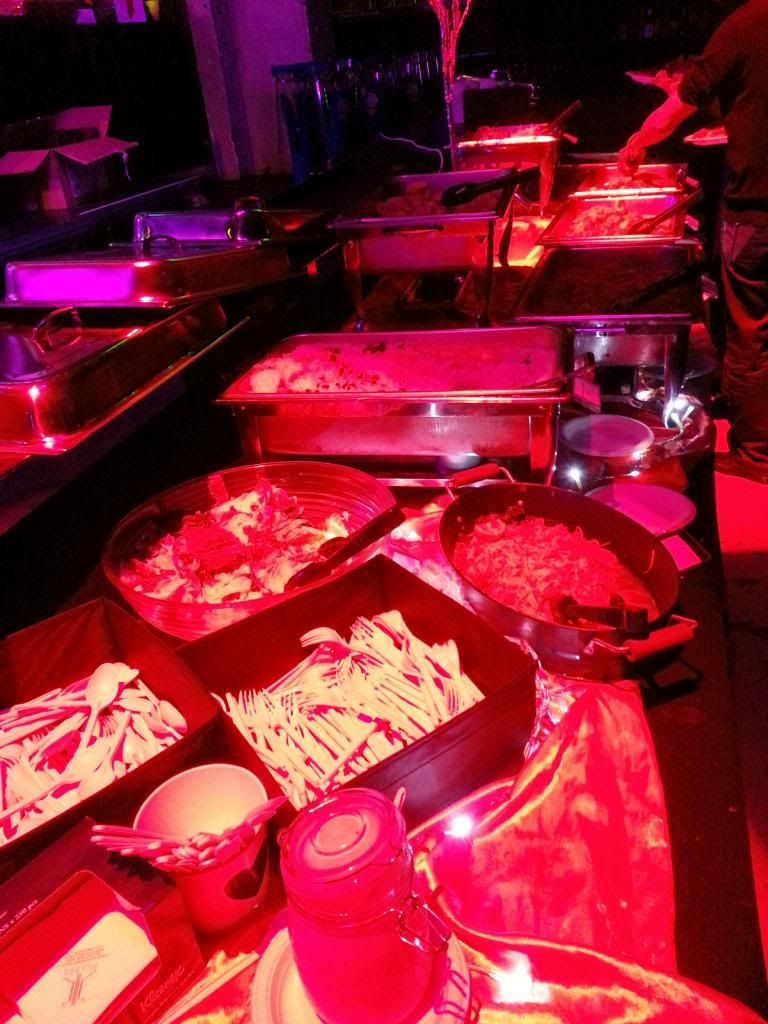 Buffet served for serving size of 200+ pax
In addition to that, free flow of soft drinks, wines and beers!
There were a few booths along the corner just before the party starts. One of it, is the personalised keychain drawings! Aren't they cute?! =) A professional traced out the cartoony version of us on a plastic sheet and then placed it into a mircowave oven..
Just like this
After minutes,..
Tada!!! LOVE IT!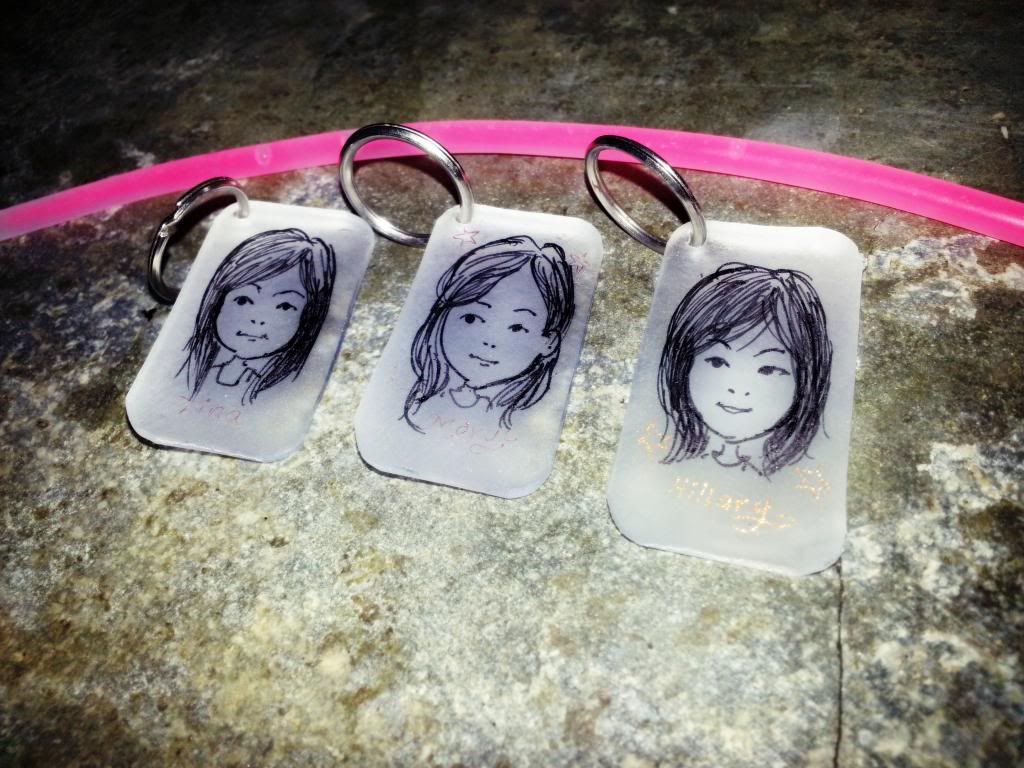 The stage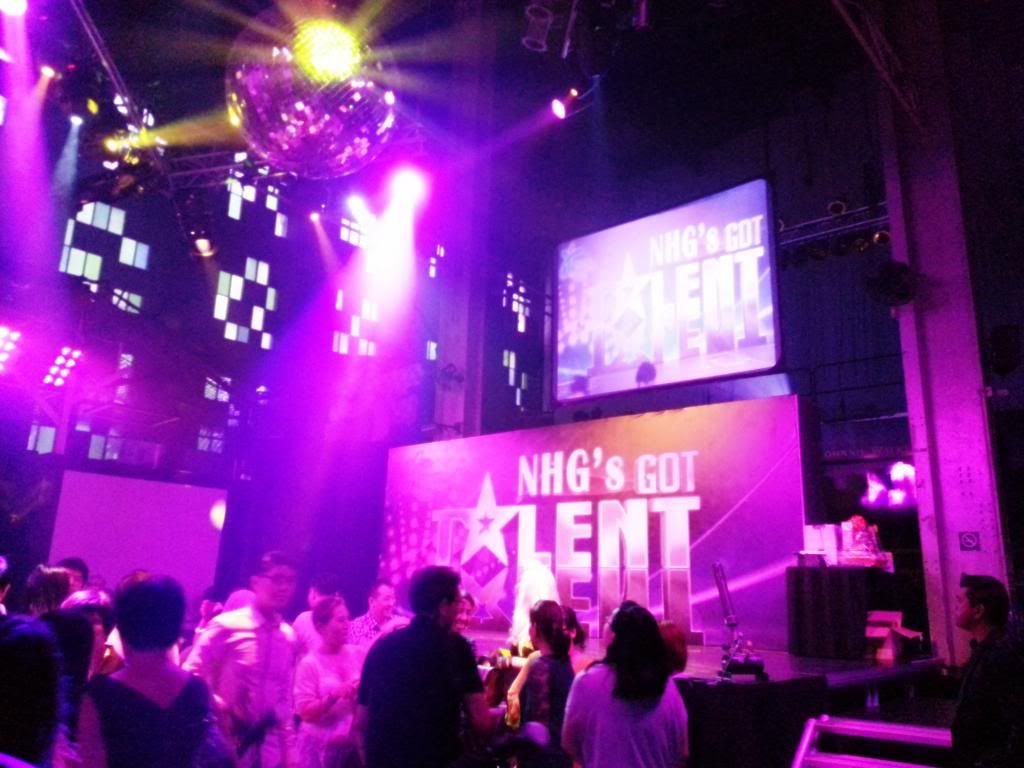 This 'Elvis Presley' style is actually the Group Chief Executive Officer, Prof Chee Yam Cheng
A rare chance to see such big shot performing on stage! Surprising us with his entertaining groove!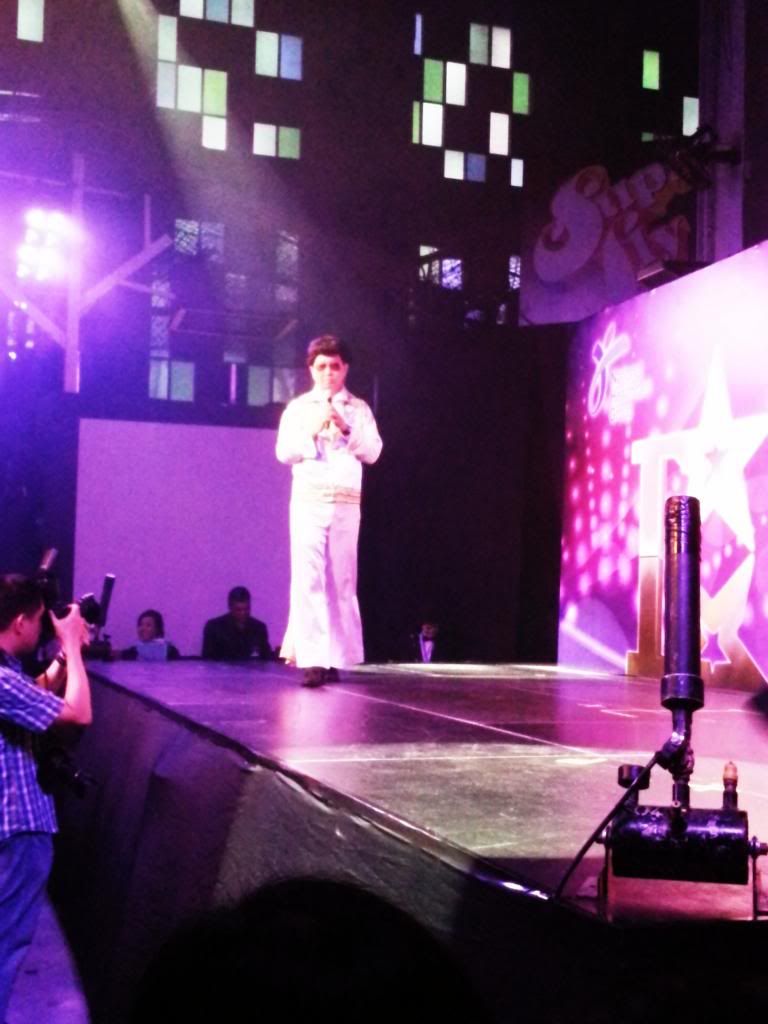 The judges.
(From left to right:
Adj A/Prof Nellie Yeo,
Prof Chee Yam Cheng & Wong Fong Tze
)
So the show began.. Some of the highlights;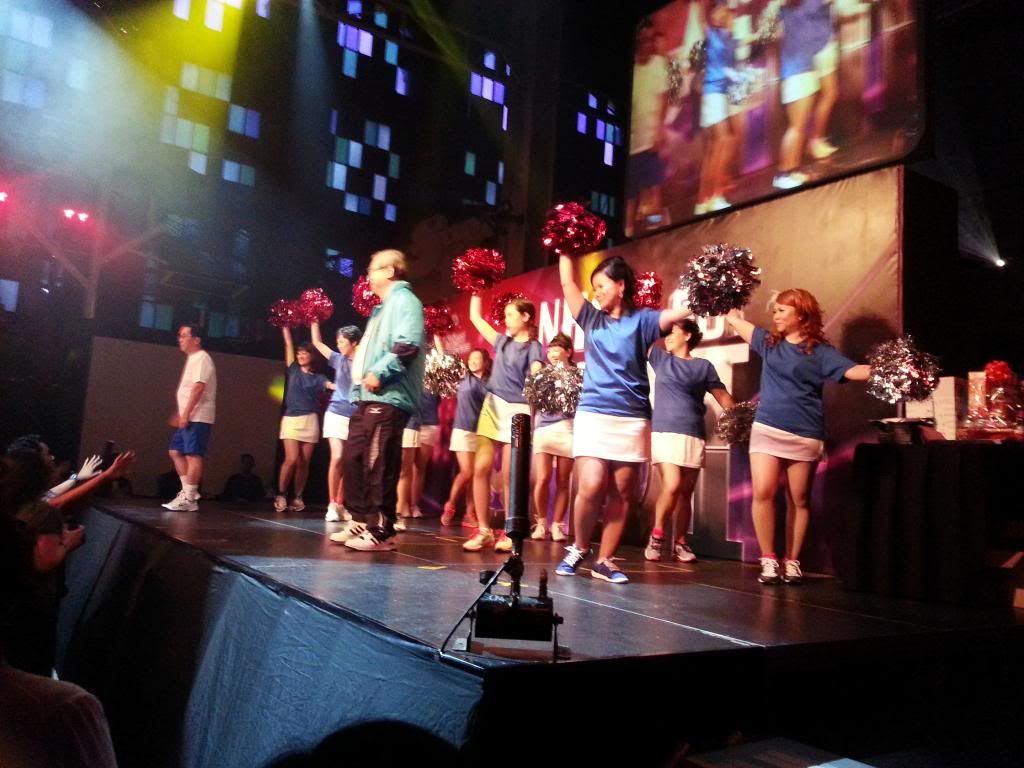 Team - Beauties & the Beast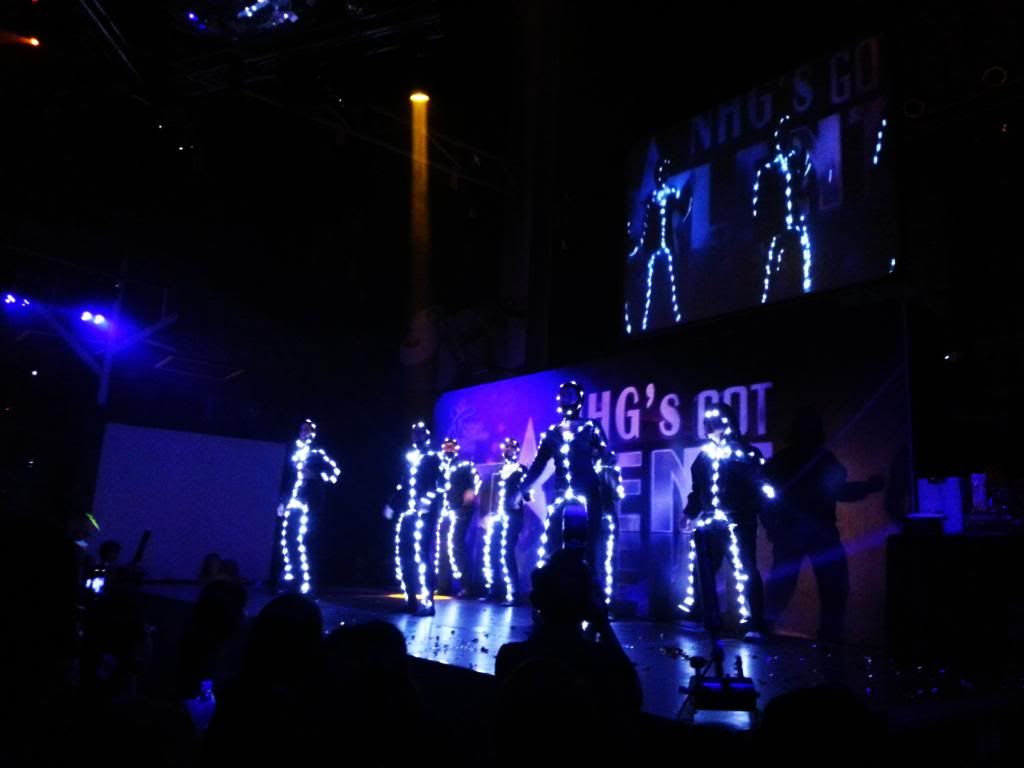 Team - the Flashers
Team - HR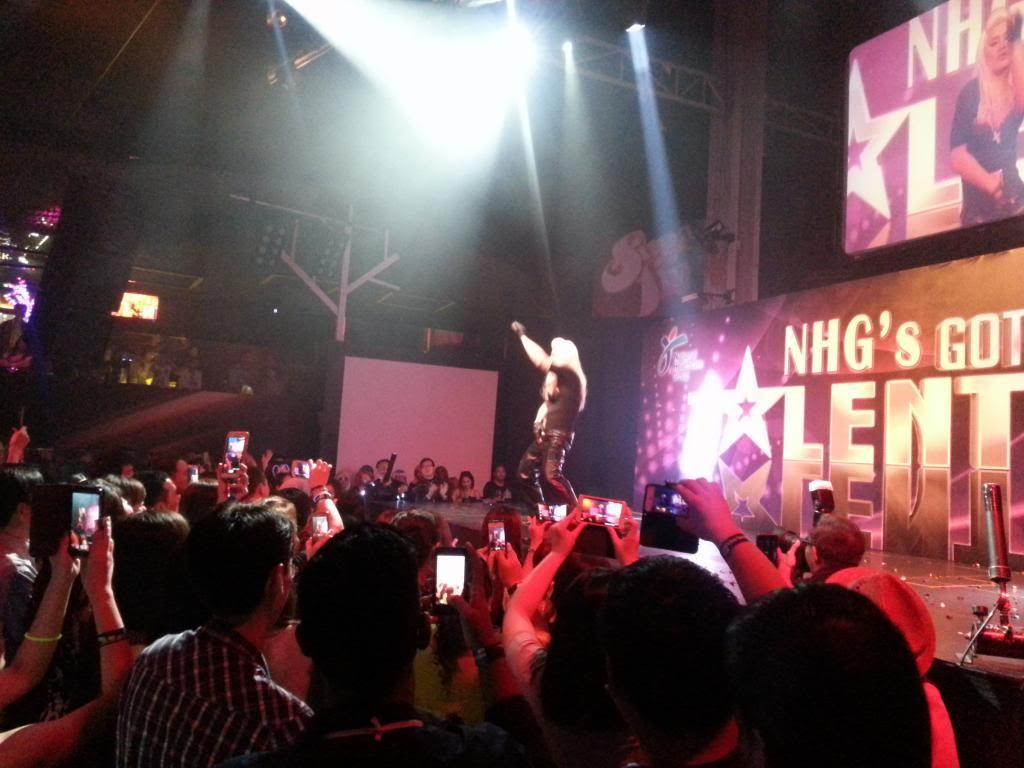 Derek with his hot dance move!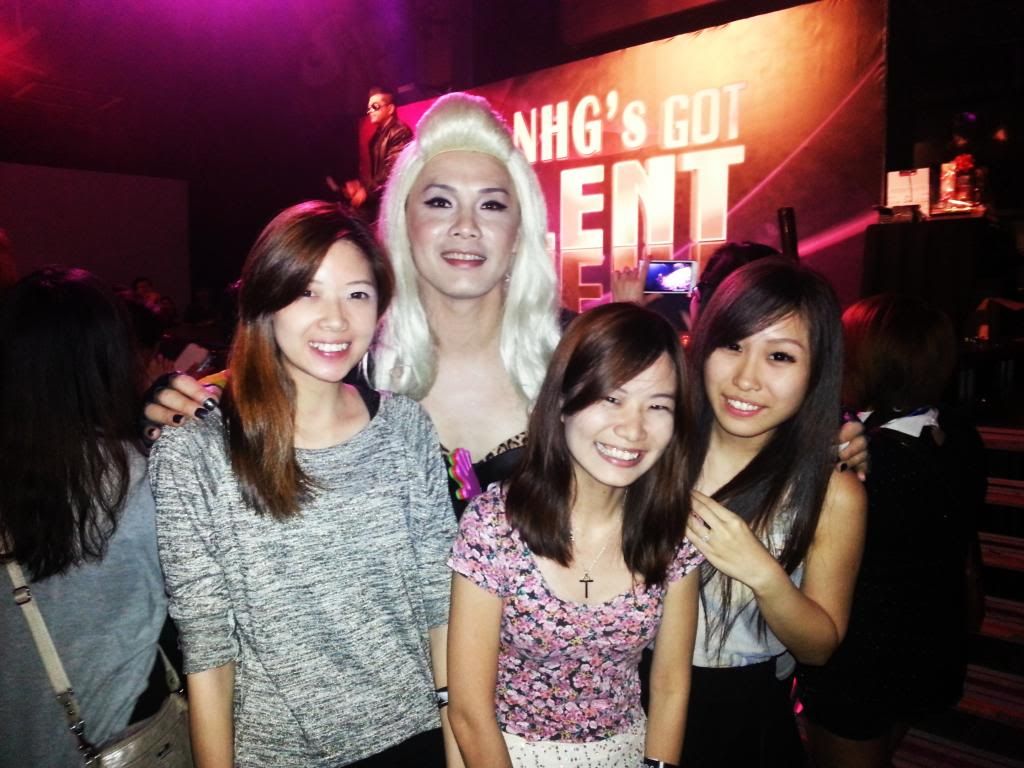 During the lucky draw session, three of us didnt went home empty-handed. Both Tina and me won Swensens vouchers, while the lucky Hillary won a rather huge Nespresso coffee machine! So happy for her! =D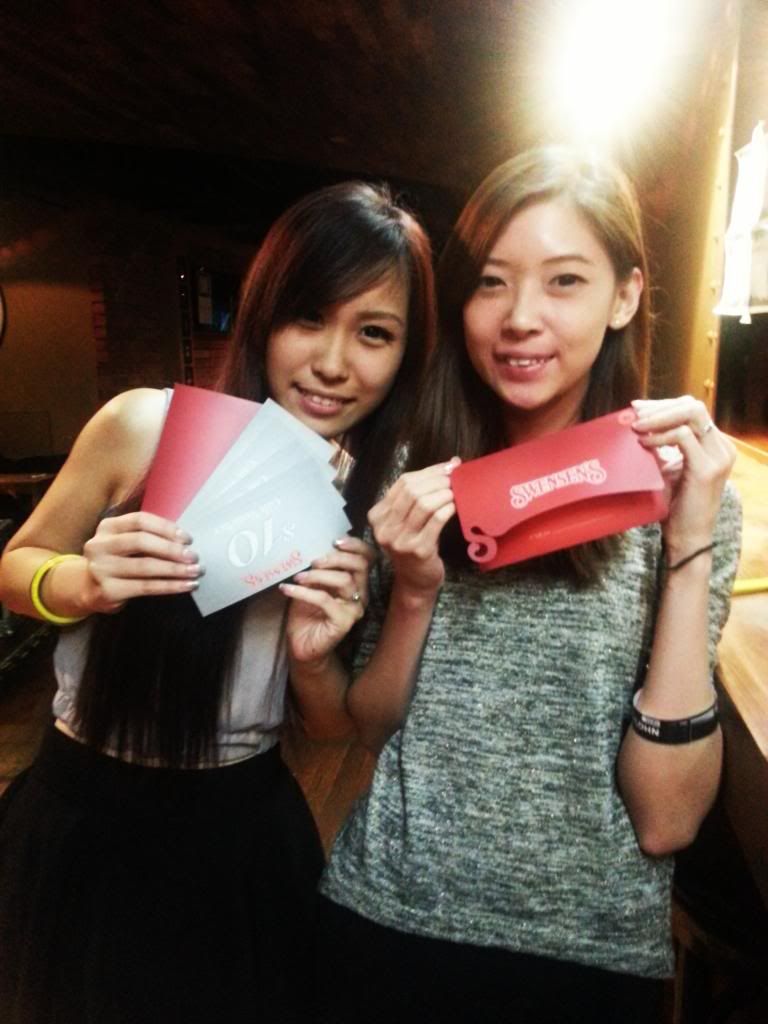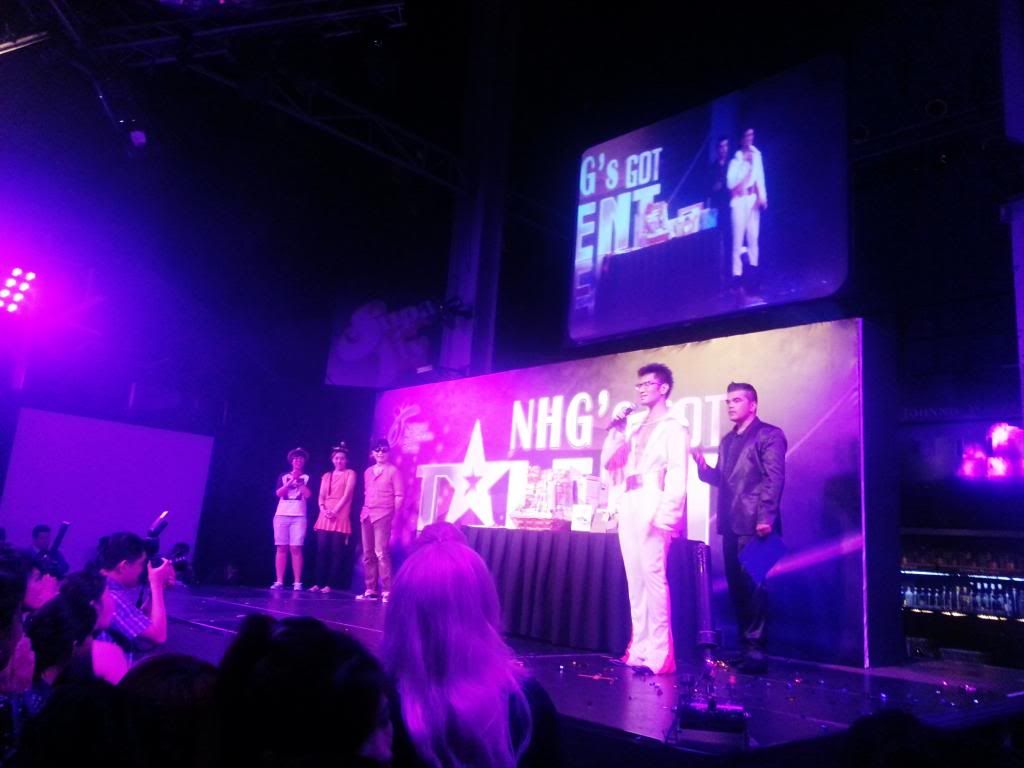 Best-dressed prize giving, each walks away with $200 cash!
The multi-talented MC (the guy with grey suits in the background) speaks really well!
Event ended with falling colourful balloons and lots of confetti!! Funny how many of them started catching and popping out balloons! =) This reminds me of the first party i went to in the exact same place..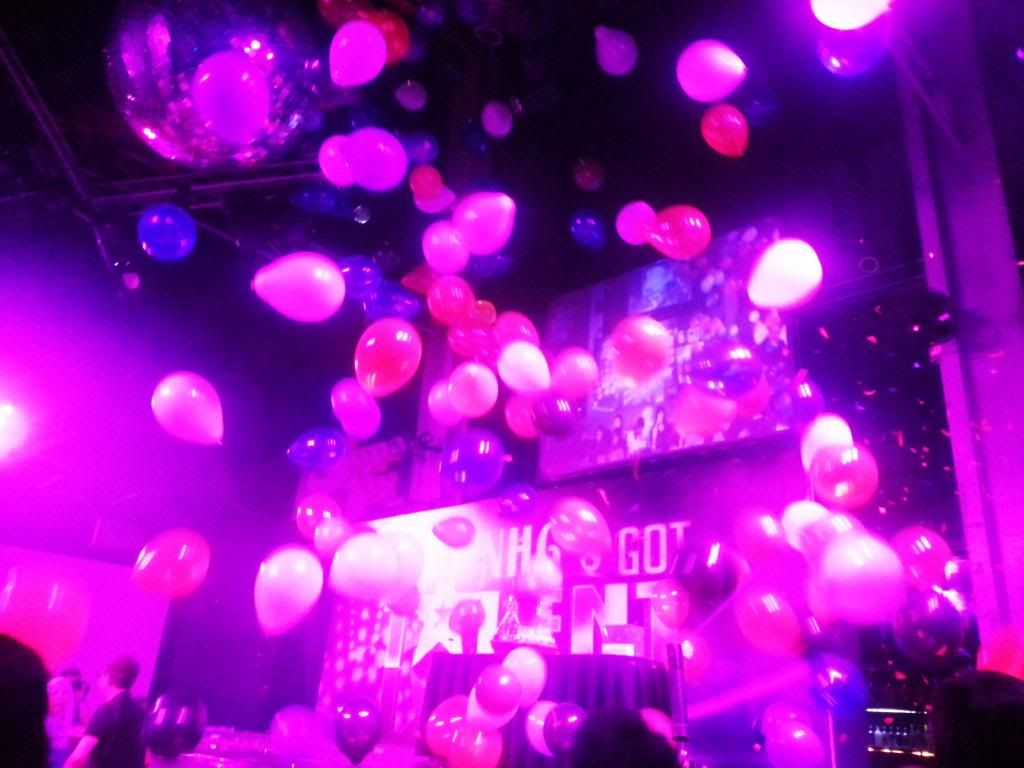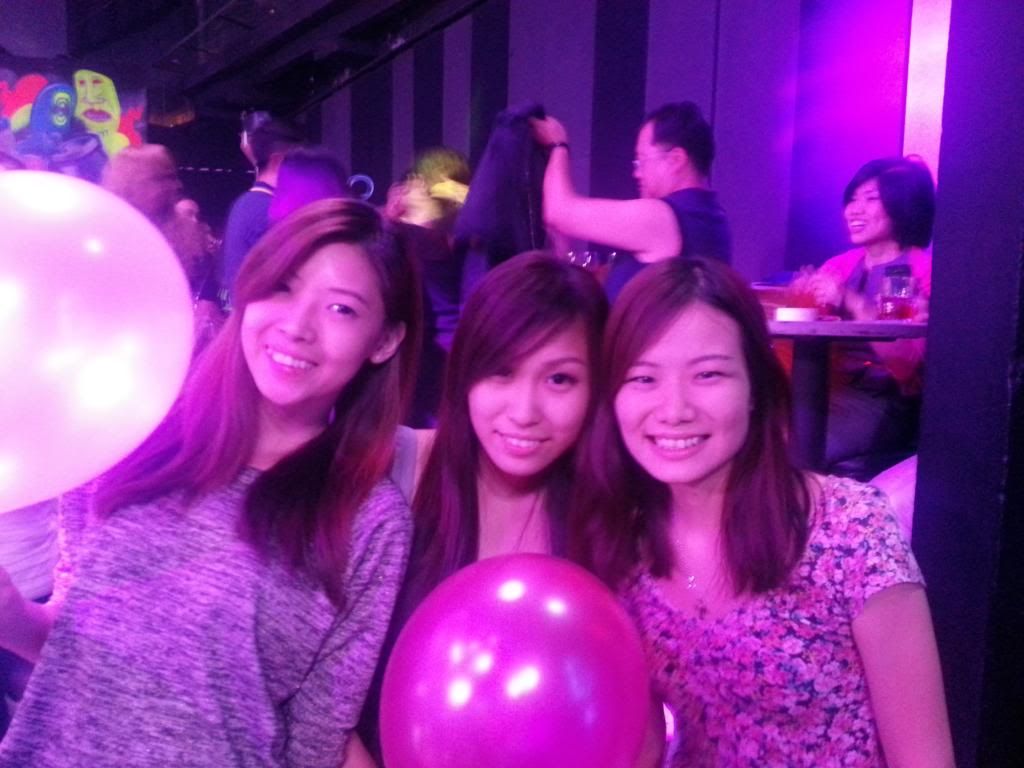 Happy us with pretty balloons!! YAY!^^
Please click 'LIKE' for NHG Facebook to know more,