Continue to bring high fashion to all women in the world and following the legendary Gabrielle Chanel, Rouge Coco now came up with new brilliant highlights of makeup range, the Avant Premiere De Chanel Collection! This includes the new colour-rich rouge, the
ROUGE COCO SHINE Hydrating Sheer Lipshine!
Attended their exclusive launch of Chanel's ROUGE COCO SHINE collection at one of their store located in Takashimaya.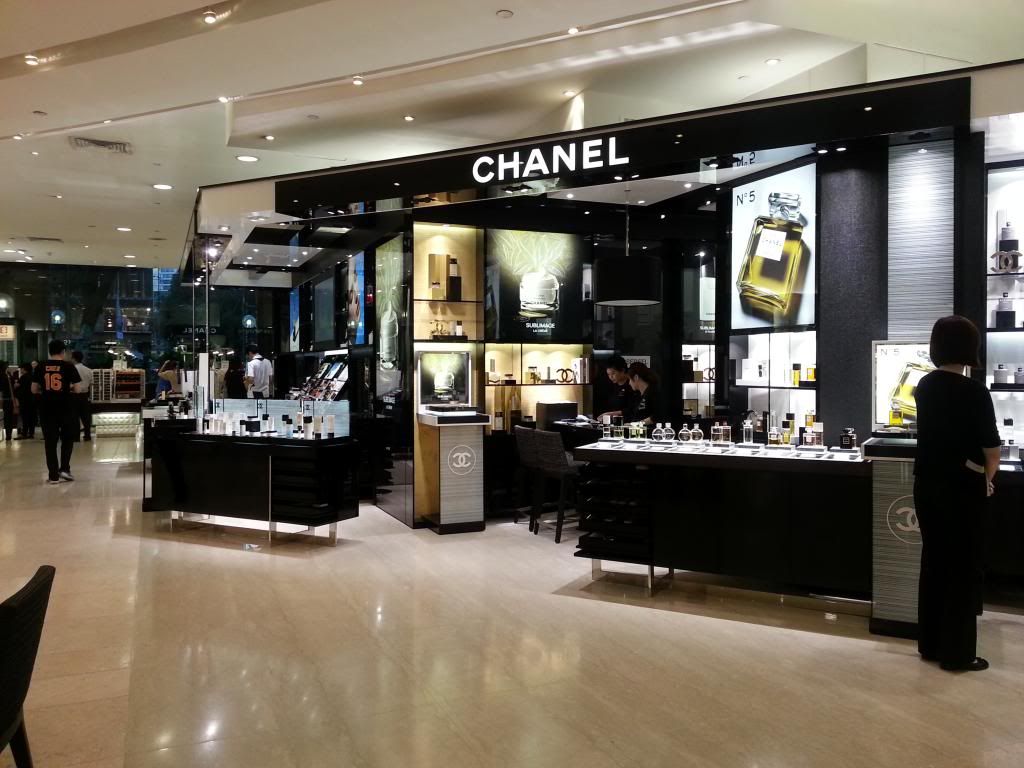 The different new shades were already prepared and displayed on the dressing table for us to test out;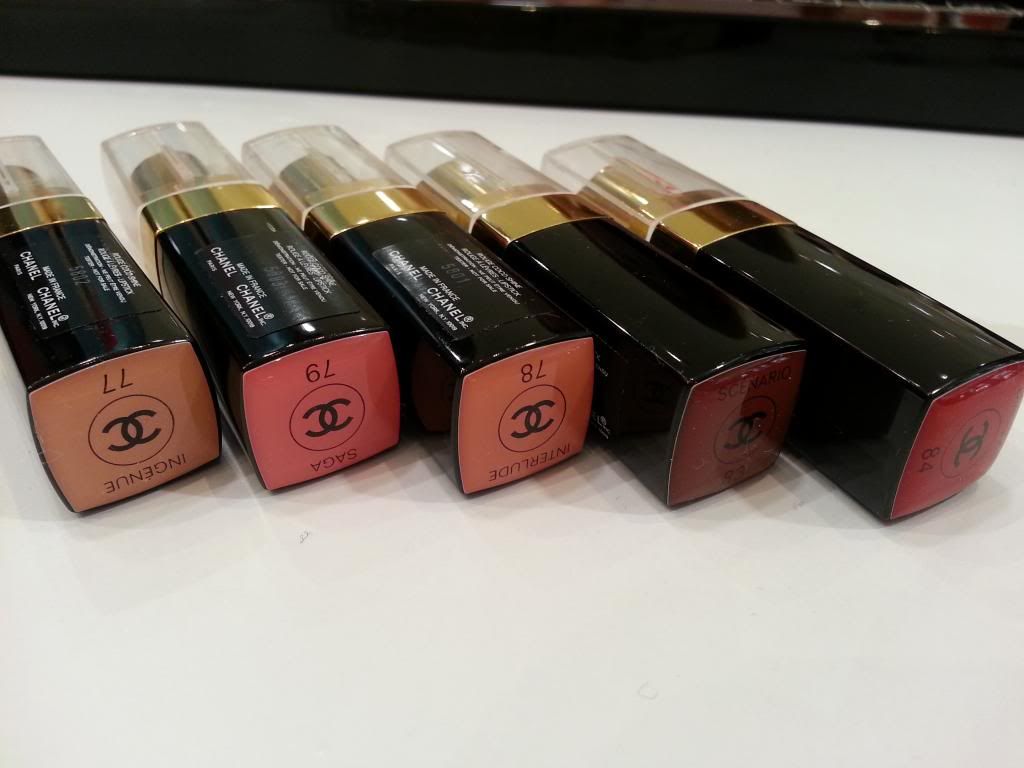 Went there with one of my NHG girl, Tina.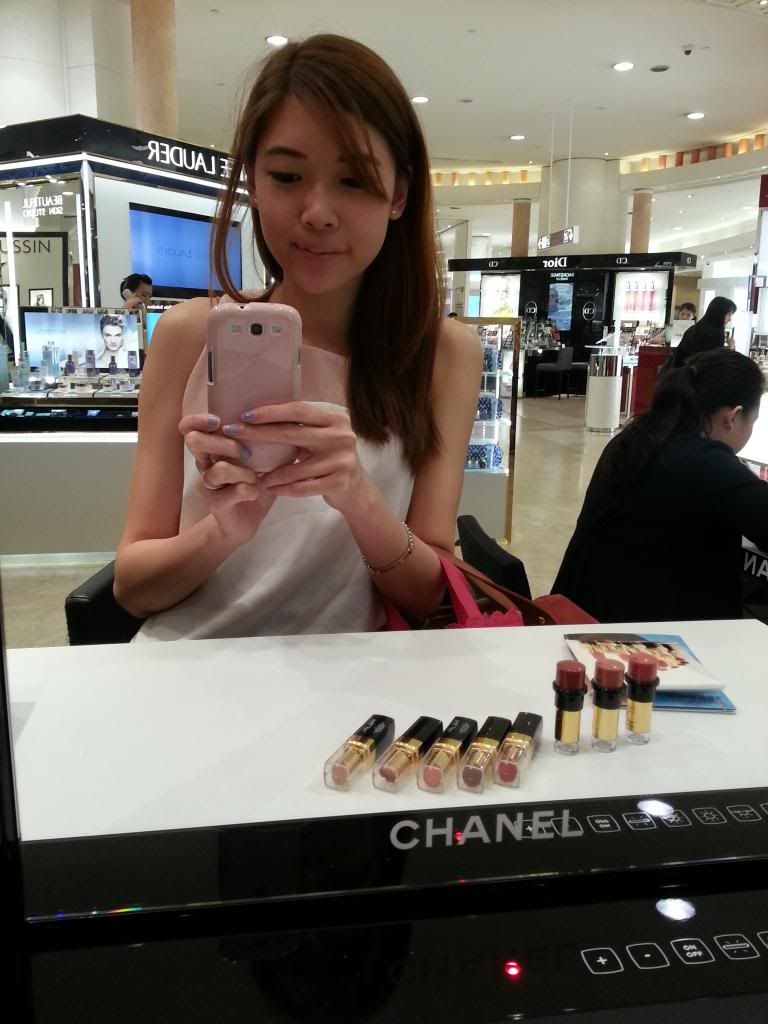 Friendly beautician who attended to us gave us brief introduction of the range followed by a demo on us, we both picked nude colours (Code 77 INGENUE) as we didn't have any heavy make-up on us that day. The rouge actually gives a smooth texture when applying, this must be due to its moisturizing formula which i find the idea very thoughtful! Honestly, I have stopped using lipstick for a long time ever since i realised my lips starts to frequently crack very badly, putting me to no other choice except lip balm. So thanks to Chanel on their new ROUGE COCO SHINE collection, for all girls who are experiencing dry lips like me, can now have choices of applying lipstick with different shades for different looks on different occasions. Love it because it helps maintain the moisture in our lips yet at the same time, adding vibrant colours to our lips, looking our best!
Here's their latest different shades within the Rouge COCO Shine collection; =)
ROUGE COCO SHINE
are the modern interpretation of classic creme lip colour as an homage to the rich life and legacy of 'Coco' Chanel. Lightweight lip colour glides on for easy application, and features a Hydratendre complex to help soften, soothe and condition lips, doing what a lip balm can do - even boosting their ability to hold in moisture for as long as 8 hours - for a plumper, smoother and healthier-looking appearance. A range of wearable shades with full-coverage finishes, from matte to pearl to soft shimmer.
Also, all of the available 18 shades in the
ROUGE COCO SHINE
are infused with luminosity that is great for photoshoot and for that, Chanel prepared a photobooth specially for their guests! =D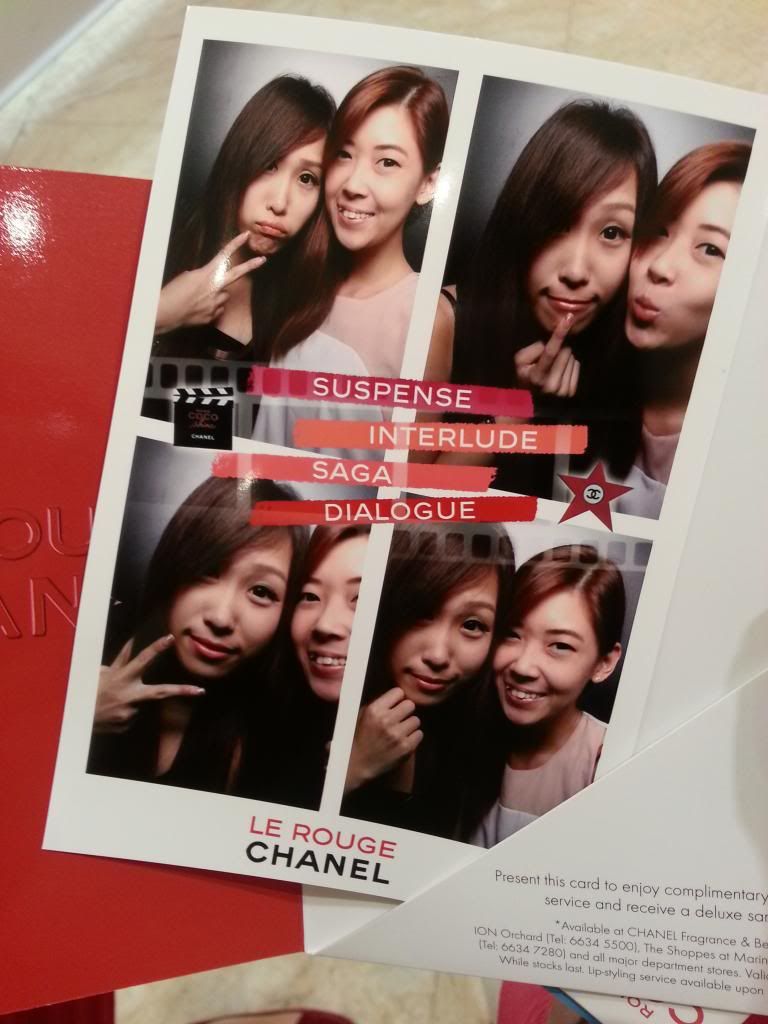 *Happy us*