What's your interpretation of Levi's 501 jeans like?
Share your best 501 look with a short description and stand a chance to win attractive prizes (Top 5 winners to be selected) For more details, please visit http://www.levis501.com.sg/about-501-interpretation.html
For as long as
140

years
, since 20th May 1873, Levi's iconic and original 501 jeans hold a seminal place in the fashion industry which are among the most worn and loved jeans in the entire world. Thanks to the creator of Levi's 501 blue jeans, Levi Strauss and his business partner Jacob Davis!
In celebrating its 140th anniversary, Levi's brand unveils its first ever
NON-DENIM Levi's 501 collection!
Breaking with tradition, yet maintaining the product's true essence and timeless spirit, the three-piece non-denim collection comes in true chino, chalk blue and mineral red. The brand will also unveil the next generation in Levi's 501 jeans, which feature subtle and thoughtful changes to the design aesthetic, tailoring the product for the pioneers of today.
The next generation of Levi's 501 jeans and non-denim pants, give the wearer a slightly tighter silhouette, more comfort around the waist, feature slightly larger pockets to store your latest smart phone, and have a shallower yoke for a cleaner aesthetic. They also feature stronger stitching and reinforced belt loops, inseams, buttonholes and cuffs. Craftsmanship and authenticity remain at the
forefront, which is why Levi's 501 jeans also improve with age – molding to the contours of the wearers body overtime and creating a bespoke fit and finish for this perfect classic and timeless jeans.
Today, the Levi's brand portfolio continues to evolve through a relentless pioneering and innovative spirit that is unparalleled in the apparel industry. Their range of leading jeanswear and accessories are available in more than 110 countries, allowing individuals around the world to express their personal style.
Last Saturday, celebrity Felicia Chin, Tosh Zhang, Ian Fang and Xu Ya Hui show off their personal interpretation of the Levi's 501 Jeans at ION Orchard, level B4;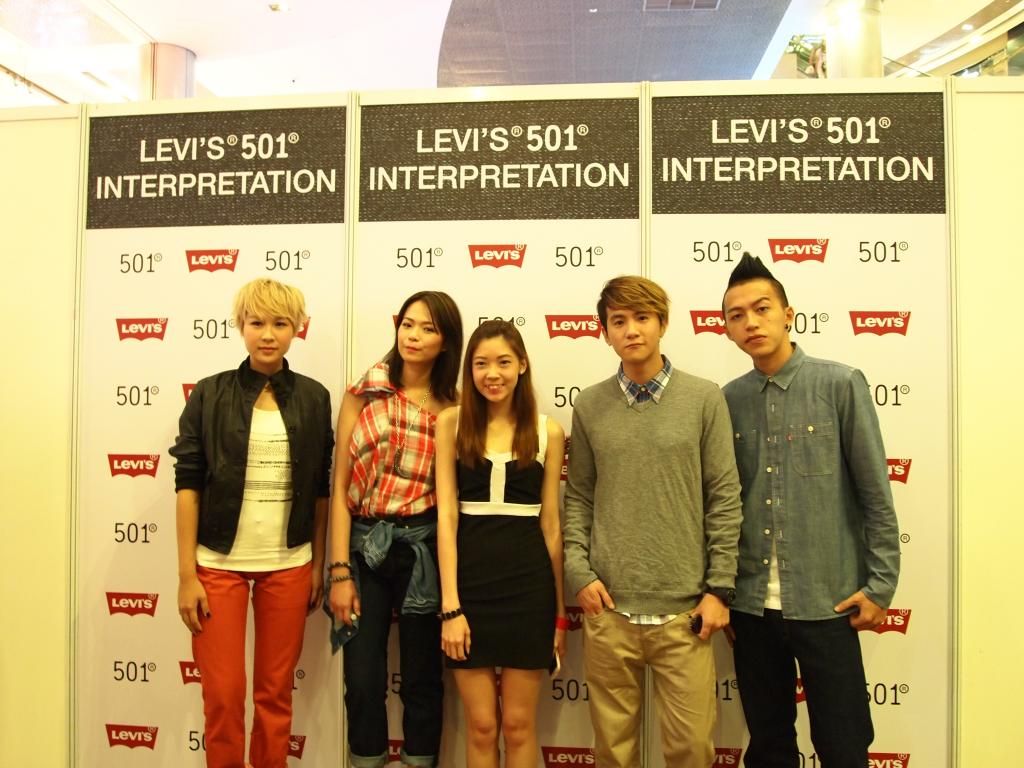 Photo-taking session with the celebrities before the show star

ts

, namely; Xu Ya Hui, Felicia Chin, Ian Fang and Tosh Zhang!
(From left to right)
Celebrities appearing on stage

,

each wearing the different types of 501 jeans with their personal st

yle,

they did a catwalk for the entrance

!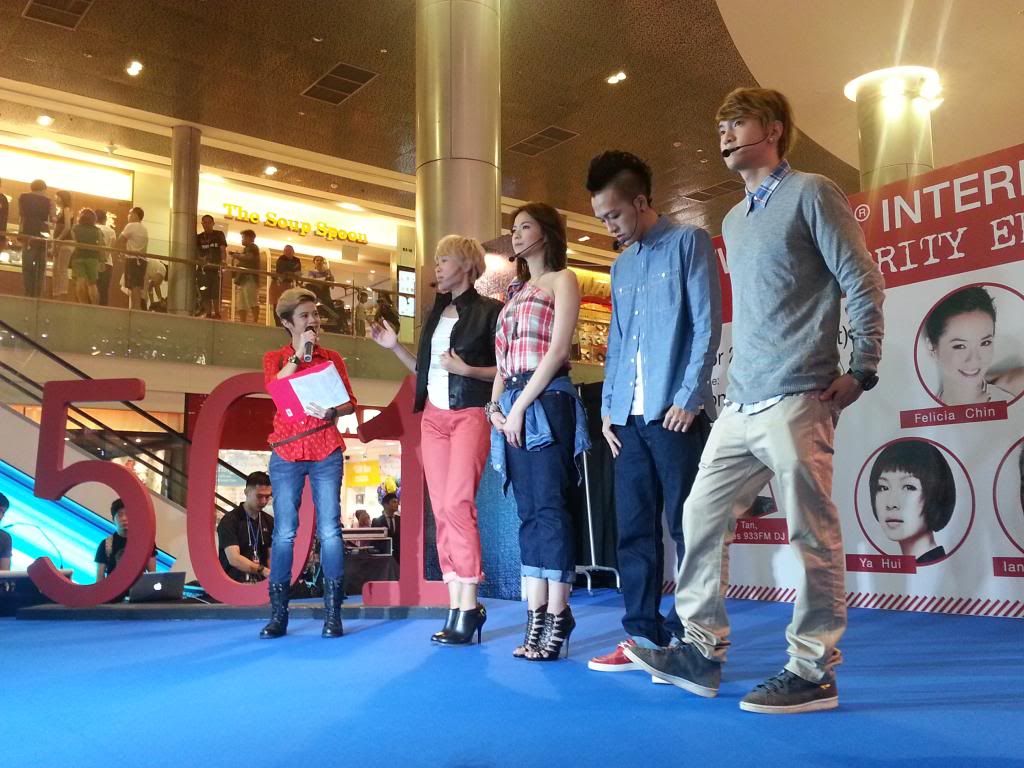 Introduction and greetings from

each celebrity
*Smile* Yahui look

ing so cute here!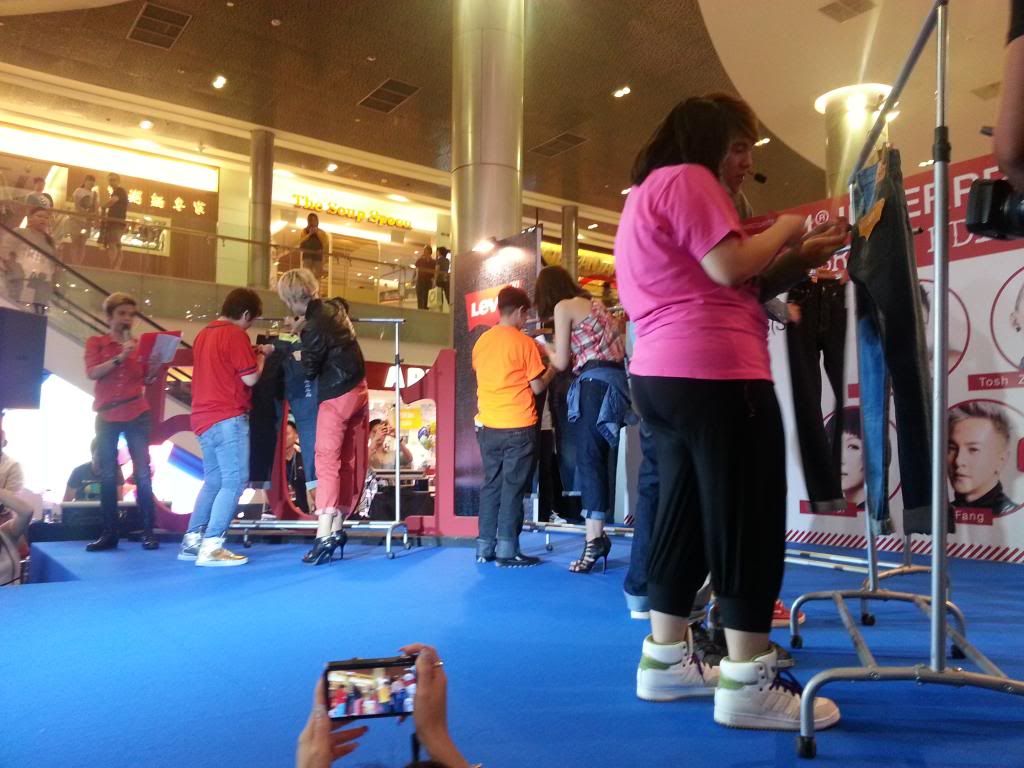 Interactive games with the fans

!
Photo-taking with their fans!
There is also a voting competition among the 8 Days 'shirtless guys' representing the 4 celebrities;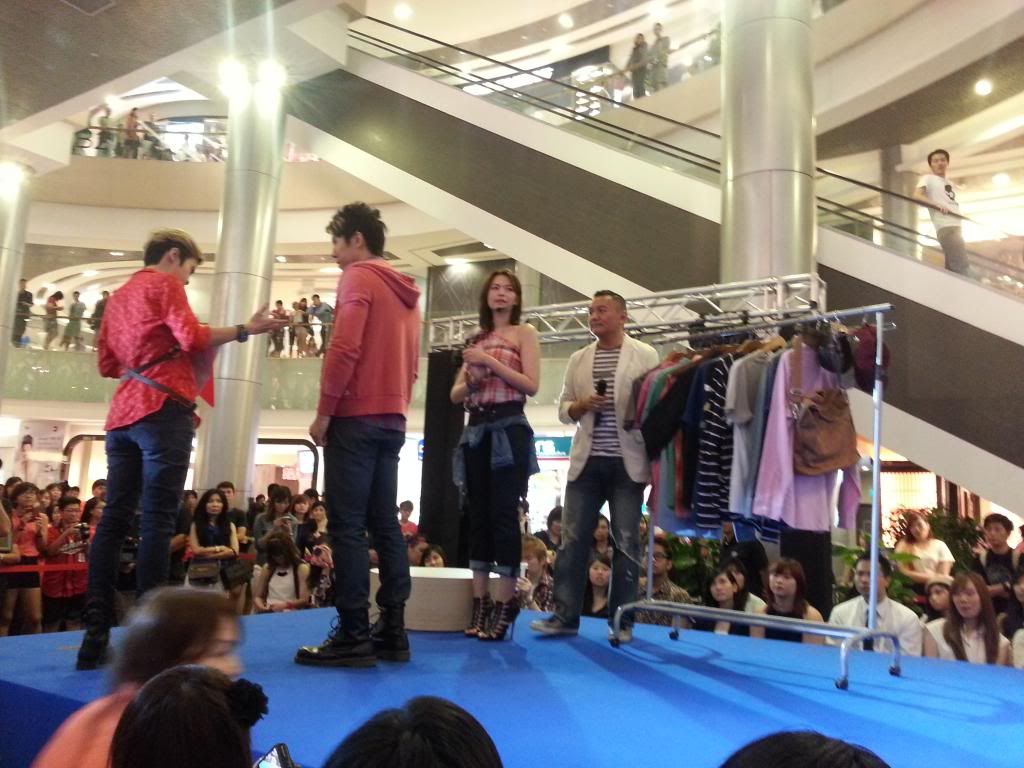 First up, representing Felicia Chin is a 26 years old hunk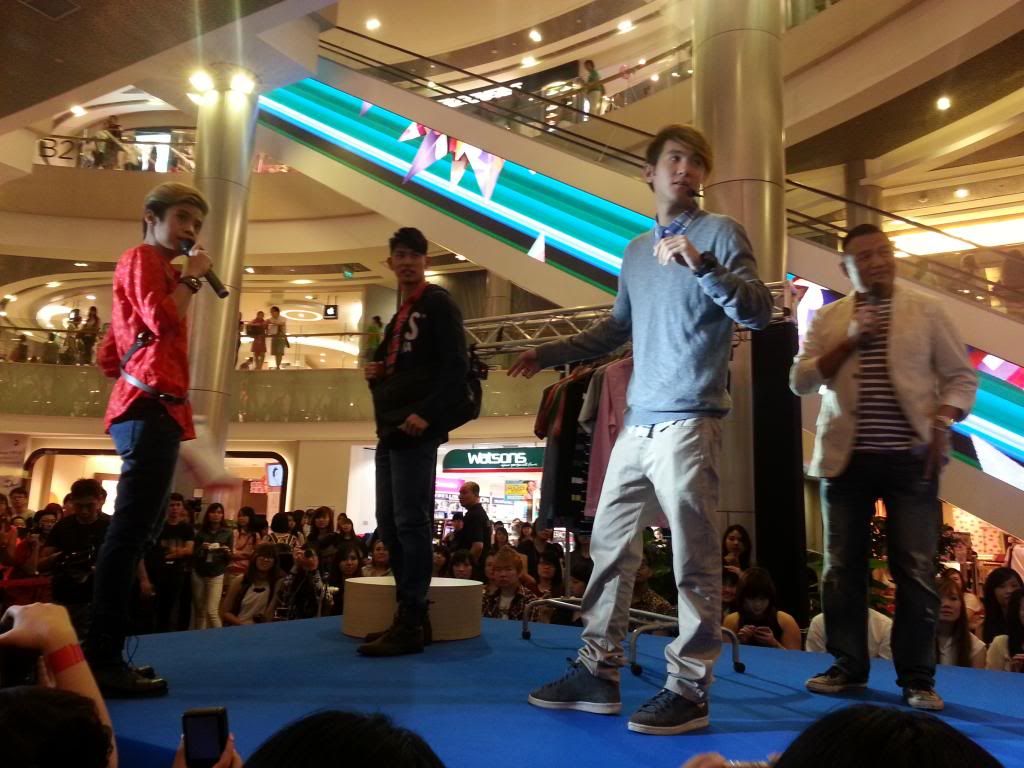 Next, Ian Feng turned his model into a boy-next-

door/

student look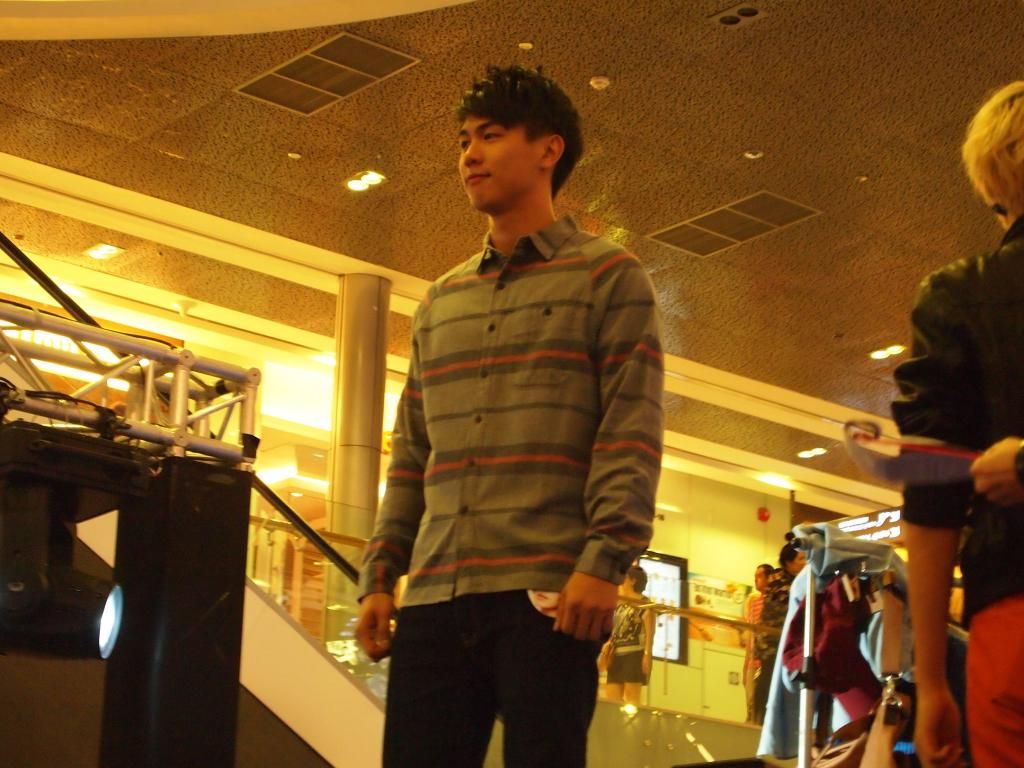 Thirdly, Ya Hui's style won the most votes with this look on th

is

cute guy!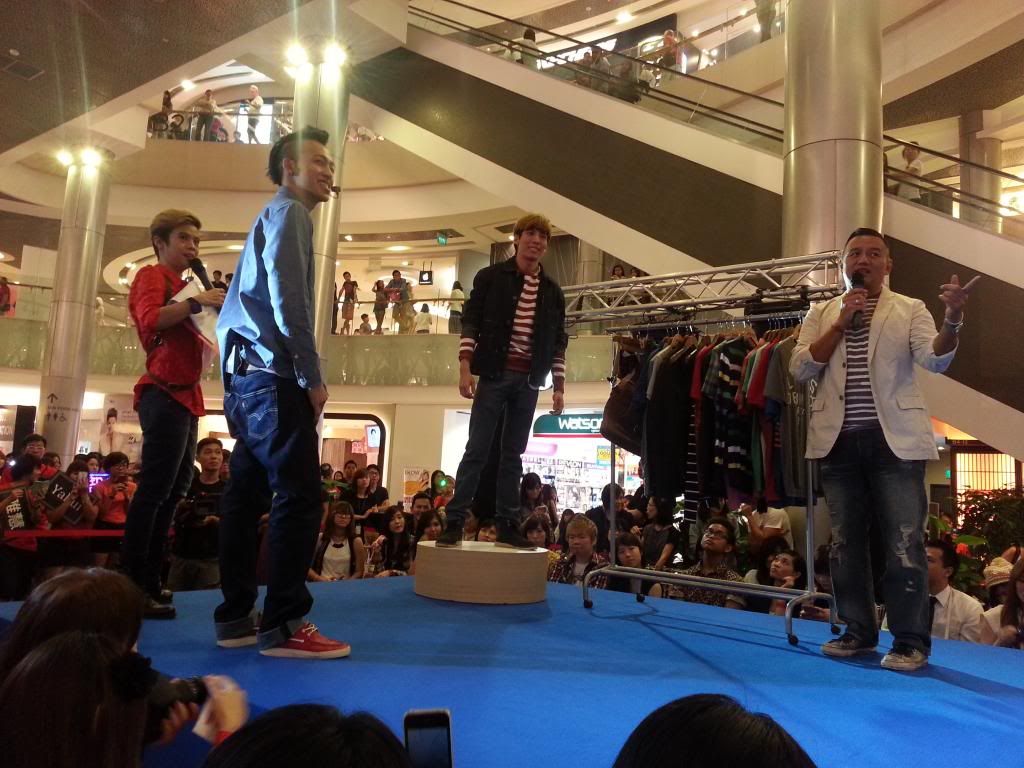 Lastly, Tosh turn. He create

d

a more matured

-Korean

look.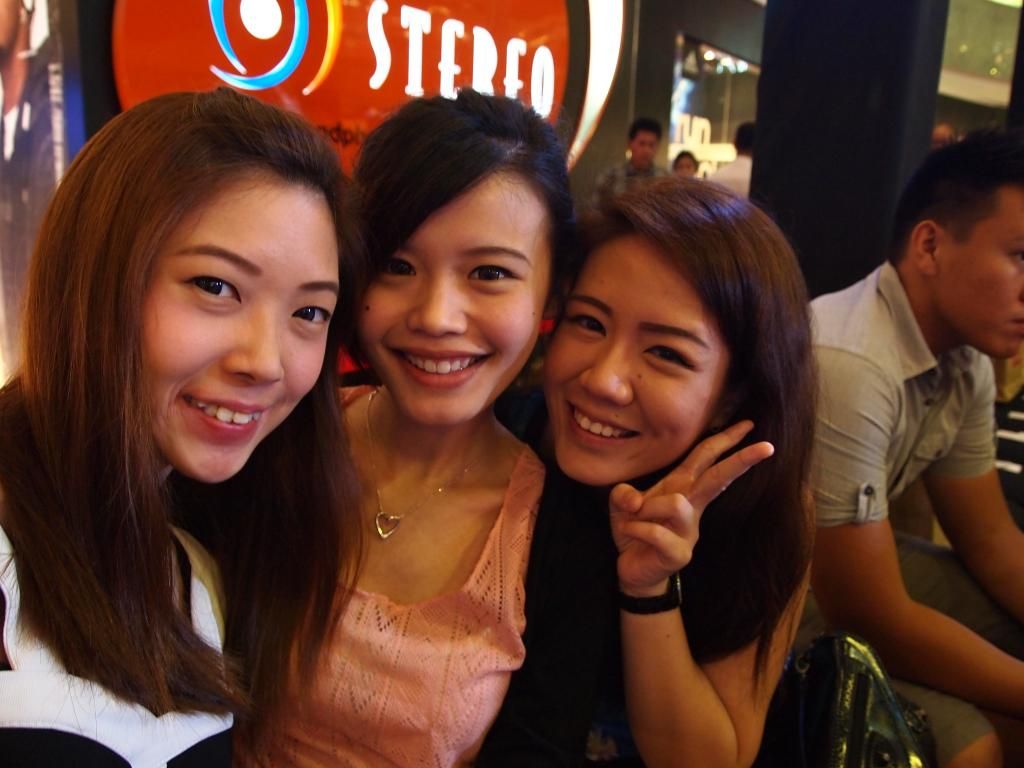 Enjoying the show with the wonderful girls!
For more information about the Levi's brand, its products and stores, please visit
levi.com
.