A delightful good news to all sunshades and fashion eye-wear lovers;
The Swiss Luxury Brand - Bally unveils their very first luxury eye-wear collection and will be available in Singapore & Malaysia!

The collection,
produced by Bally's creative directors Michael Herz and Graeme Fidler and designed in collaboration with renowned international eye-wear group TWC L'AMY, incorporates both eyeglasses and sunglasses, featuring elegant frame for both men and women suitable for various occasions (Sports & Casual, Office wear and fashion wear). This collection also reinterprets all of Bally's iconic elements - which include their red and white Trainspotting stripe, the Mountain Goat motif, the Bally Crest, and the Block-B, all of which makes their appearances in the eye-wear collection's signature details.
Highlights in this collection are the classic aviator model featuring a bridge nosepiece and temples lined in leather where the Bally's Block-B is crafted from metal and then mounted inside the temples placed at the end tip for the men, as well as a sophisticated key oval acetate frame enhanced by intertwined leather and metal rings that mirror the elegance of the chain on a Bally's handbag for the ladies.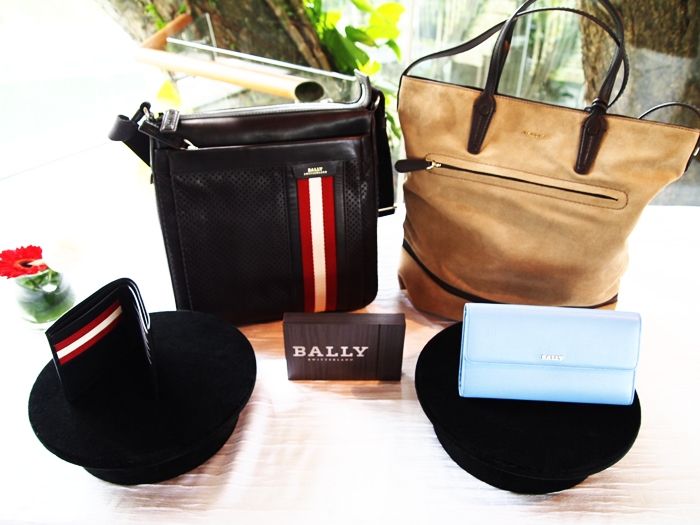 Since its beginnings, Bally's craftsmen have been renowned for their innovation and skill producing top quality shoes in the finest leathers. For 160 years, Bally has been globally recognised for its 'Swiss Made' quality and contemporary style. To this day, the production and development facilities in Switzerland and Italy continue to house expert craftsmen capable of meeting and surpassing the challenges presented by modern design. Bally today's collections include shoes, handbags, leather goods, leather accessories and ready-to-wear, with business continuing to go from strength to strength every year.
My invitation to the launch event =)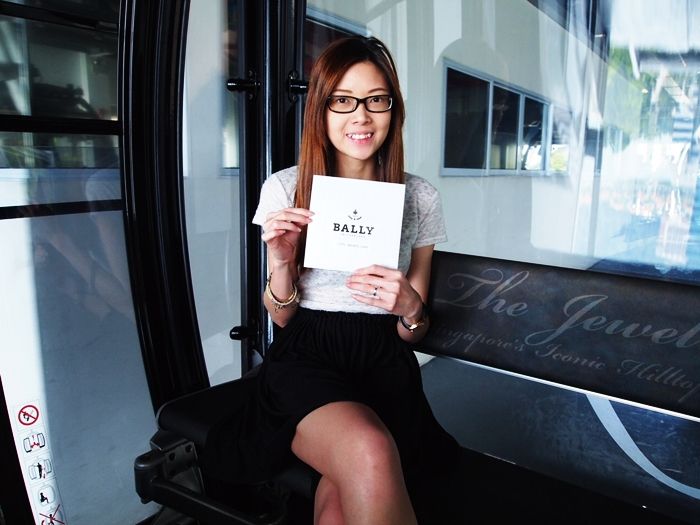 Thanks a lot for helping to arrange this for me!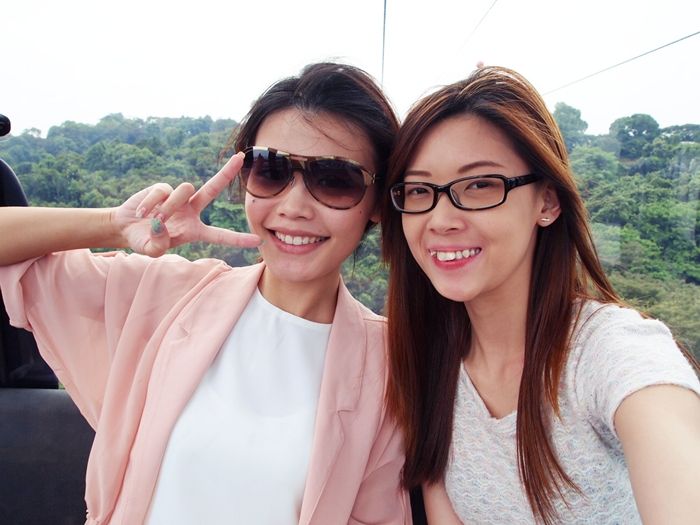 The view on our cable car ride to Jewel Box @ Mt Faber
Upon reaching to the launch event, we were being introduced to the new range of 2013 Bally's eye-wear collection! Divided into Fashion and Sports&Casual for women, and Top, Office and Sports&Casual for men, a wide range of models ensures that every occasion can be graced with Bally's principles of timeless elegance and innovative design! They were all so beautifully crafted and we are told that we are free to try out all the range! #Happy =)

The Women's Fashion, Men's Top and Office Range;
Having drawn their inspiration from Bally's heritage of craftsmanship excellence and attention to detail, these luxury collections deliver an exceptional level of individual expression for exacting, style-conscious customers. The use of titanium or leather frames reflect Bally's leather goods focus. A variety of shapes ensures a juxtaposition of modern and vintage appeal.
Men's models range from contemporary thin, rectangular frames to more vintage shapes such as the aviator or the classic tortoiseshell.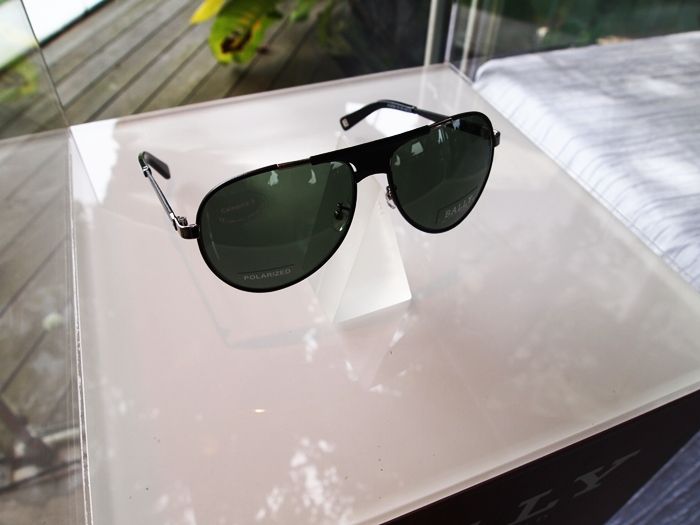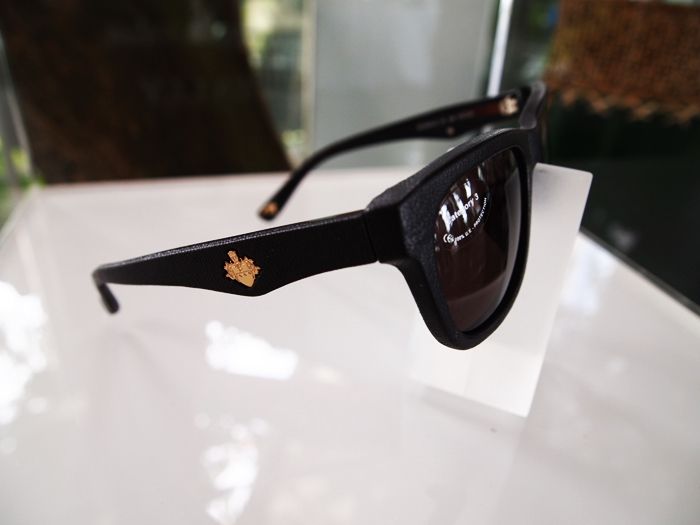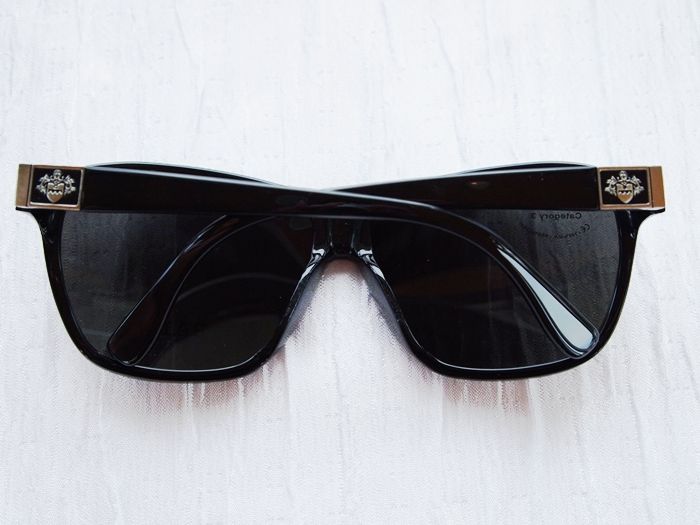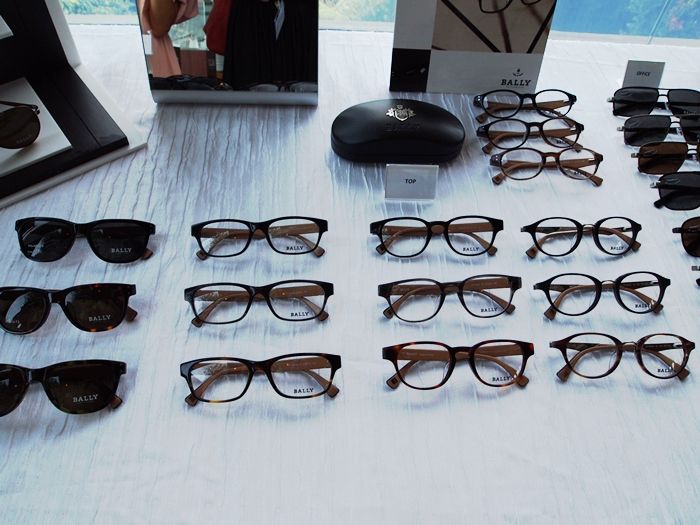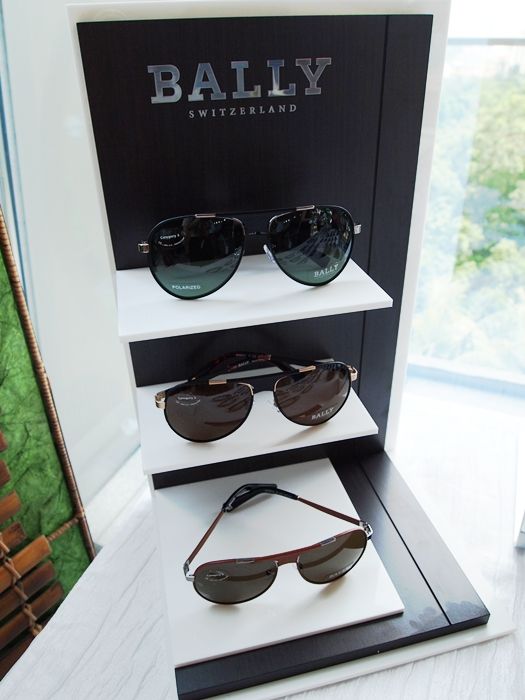 Really love this in brown tone!
On the other hand, women's models feature over-sized shapes in square or rounded, butterfly frames or cat-eye shapes. You will see more variant in terms of colours, maintaining the Swiss brand's characteristic polished feminine finish.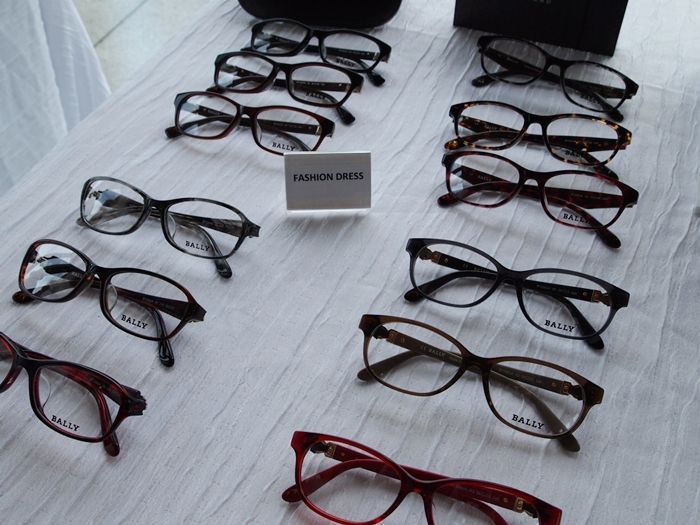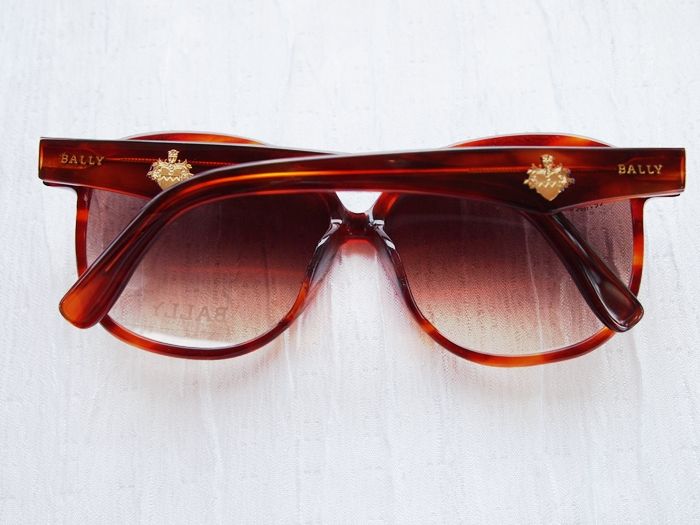 Love the shape and its chain details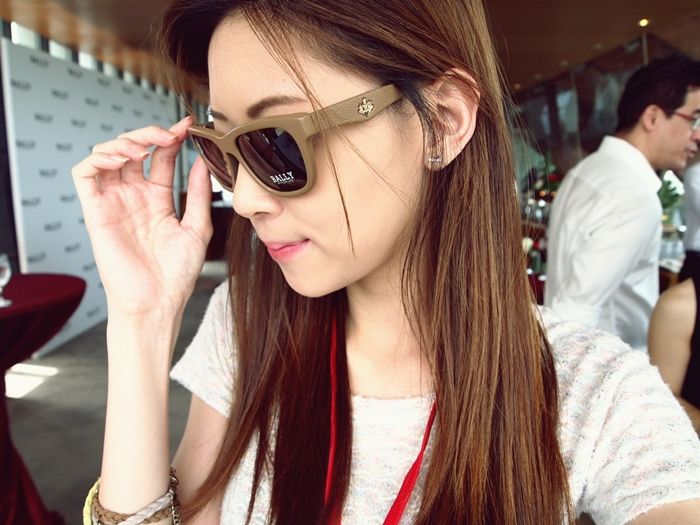 For your information, these eye-wear are made specifically to fit Asian's face size! Here's a good example - Everyone who knows me says i have a small face, yet i have no problem putting on these shades!
The Sports & Casual Range;
Created for both men and women, Bally's sports and casual eye-wear range is designed to represent the brand's easy, versatile look. Sunglasses and eyeglasses for daily use and leisure activities have been developed, with special attention given to the discreet integration of Bally's iconic red and white Trainspotting stripe for an easy urban feel.
For Men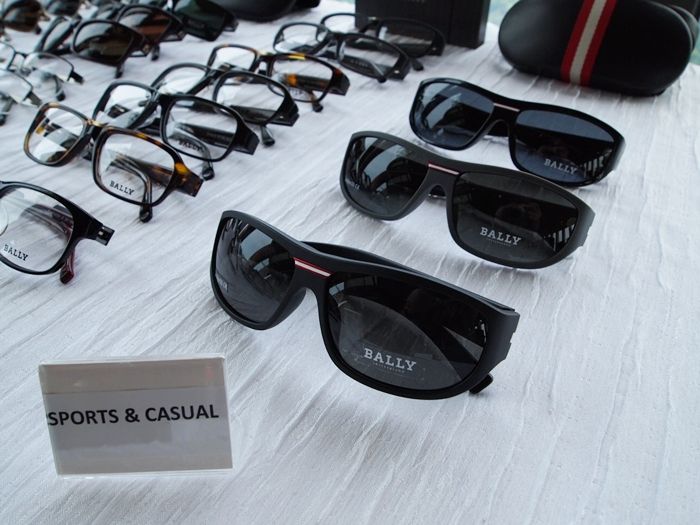 For Women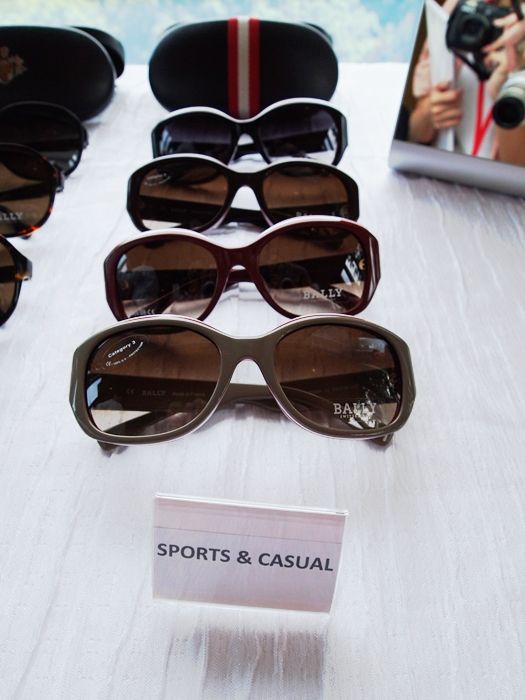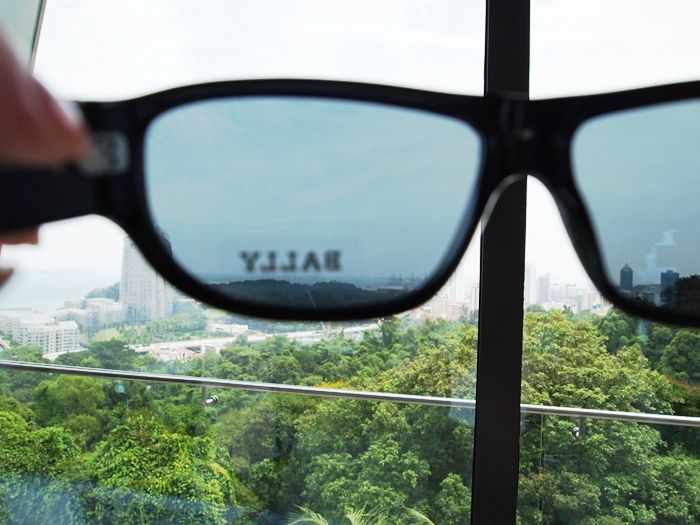 Frames are made from acetate and stainless steel for lightweight strength and versatility that comes in various shapes including round and rectangular, to more enveloping sporty designs. While their lenses come in an array of colours including classic black to grey. The women's collection will features touches of colours such as red or toffee to match with Bally's ready-to-wear and accessories.
Dressy (Fashion Dress) Vs Sporty (Sports&Casual)
Speech by Mr. Arnaud Debord, the Asia Manager, Eyewear Division of TWC L'AMY Group, explaining to us about Bally itself and the new eye-wear collection.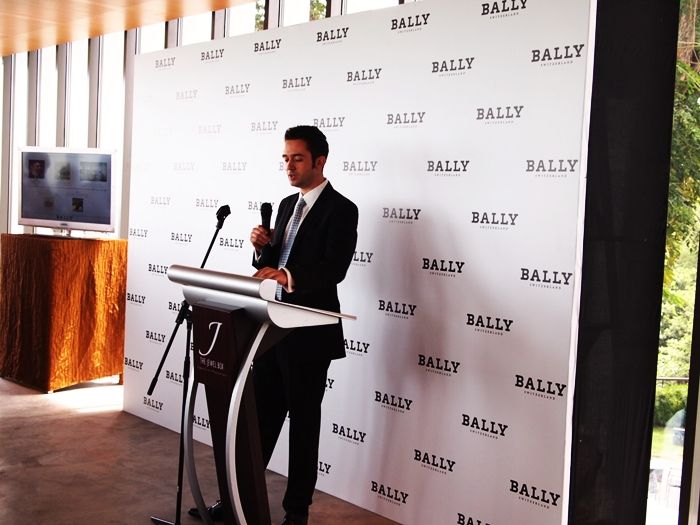 Before the event ends, we were served to a wide range of food; =)